Why XEO
A Long Term Technology Partner Who Gets Your Vision
XEO means: "Innovative ideas that have yet to be discovered; All knowing of what is yet to be discovered." (urbandictionary.com)
XeoDev partners with forward thinking companies on disruptive projects and innovative business models. A solopreneur who wants a strong technology team to expand their industry influence is our ideal client. Our core strength as a software development agency is delivering complex world class technology as web systems and mobile apps that are simple to use. We are a mini accelerator providing development, lean coaching, project management, testing, marketing, and fundraising.
of website visits from mobile device (2015)
iPhones 40% | Android (US 2015)
of CMOs want a mobile app in 3-5 years
The Solopreneur Chef
How should a world class chef build a mobile cooking app,

a) stop cooking and become a tech CEO?

b) keep being a chef and hire XeoDev?


I choose b


"Xeodev made our product "Mr. Sorter" amazing! Xeodev's creative use of the most modern programing techniques linked with their creative thinking is simply genius. David and his team have taken our software solution to a level of sophistication and functionality that we did not even dream of when we first started. I would recommend David and Xeodev to anyone looking for an inspired software package."
- Mark Ahrens, CEO Landmark Software
"I worked with Xeodev on a website project that was a bit complicated, for my Coptic Basketball Tournament, in 2014. They did a great job listening to what I was looking for and delivered it in a great time. I would hire Ramy and his team again, and I highly recommend his service."
- John Mansour, Director of SUSL Tournament
"What sets XeoDev apart from others is their attention to detail and their responsiveness. Hiring tech help is often a frustrating experience fraught with miscommunication. Not the case with XeoDev - emails are always answered quickly and they make time to take my calls, even when I know they have a lot of other projects going on simultaneously. In addition, it's refreshing that XeoDev speaks "business" just as well as they speak "tech." They realize that their services are an investment that businesses expect to earn a return on and they help keep an eye on the bottom line. I would recommend XeoDev without hesitation."
- Patrick Mathern, President of 23 Degrees Consulting
Current Focus: Upgrading Security
Security is a mindset not a checklist. Security isn't something you get to once you scale. It gets you significant customers to scale.

As agency, we laugh as we remember that our first client is a professional negotiator in the defense industry. What a way to start our new agency! This project has been amazing as it grew from an idea into an MVP and is now adding customers. The Security requirements for selling into the defense industry are very high. They use a process called FedRamp that makes HIPPA look like preschool. FedRamp itself requires over $1m, thousands of pages of documentation, and a year long audit.

This journey has taken us through a lot of security concerns, issues and some real life attacks.
Security is now a main differentiator for our agency both on the technology side and the human side. We now apply a large set of standard operating procedures to how we configure Apache, what HTTP headers we send, how we track login and asset access. Our backup policies provide recovery and replication alternatives. Authentication security can be augmented with SSO and MFA with LibSodium on the server. Our stack now includes both the StackPath WAF and Cloudflare CDN as standard components.

On the documentation side we provide fair use documents, disaster recovery plans, security protocol docs. We are tracking security bulletins, informing our customers on new threats, and applying security learnings across all our active projects.




Please consider security as a big deal when choosing a technology partner.
Some Favorite Technologies
That we use every day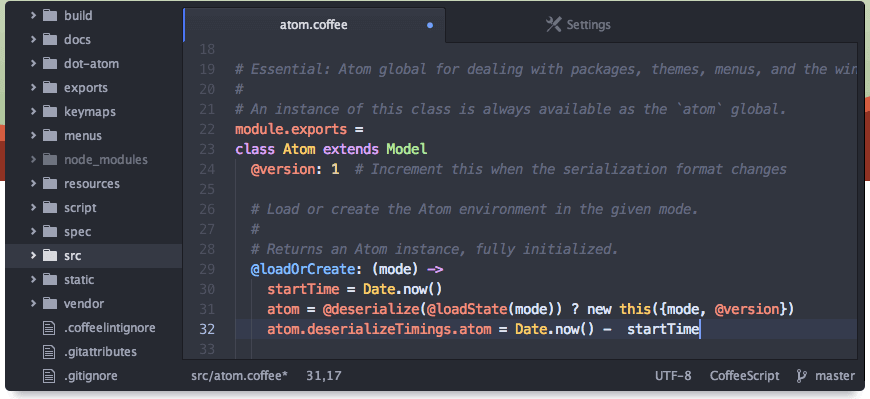 We've been using Atom (now at v1.11.1) for over a year now. Build on Chromium its fast and lightweight with integrated S/FTP so the staging server is always up to date. It's real time detection of parse errors has saved countless hours of find the missing semicolon. What's really impressed us is the constant innovation and integrations from beautification to jenkins.
Font Awesome is one of the best updates to modern web design. This started the icon font movement that now standardizes common icons and provides them in a simple to use CSS format that works like a normal font. Gone are the days of paying a graphic artist to draw or recolor an icon. Page load speed is dramatically improved and its updated all the time.
Born out of MaxCDN and built to compete with Cloudflare, Stackpath offers the best Web Application Firewall (WAF) in a package that is affordable for small businesses. Their full featured WAF provides security from SQL Injection and DDOS but what sets it apart is the zero day updates that can identify and repel new attacks the day they appear. No more waiting for the heartbleed patch to be applied by the sysadmin.