How to Xeo
applying agile and lean startup methods as a strategic development partner
It starts with an idea. That idea blossoms into a product as we discuss how the end customers will interact with it and how it will bring them value. Customer Interviews help refine the critical priorities that the idea needs to solve first and how to pivot toward revenue.
Our favorite clients are experts in their field looking to disrupt that field with new technology. We are experts in technology and are able to build a wide variety of website or mobile application features. Together we dance to find that right balance.
Managing Partners
Decades of development experience across multiple continents
Now a full service Orlando web development agency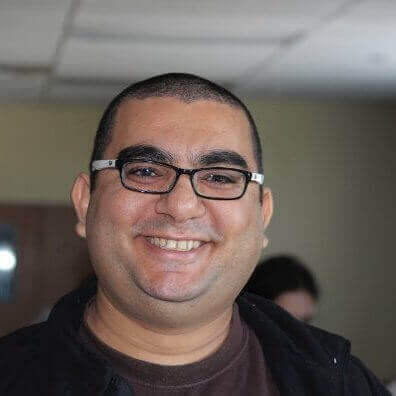 Ramy Fanous
CEO

Ramy Fanous, CEO, has spent the past several years as a principal in "OnTrackDev" building a series of websites and applications including www.o-meds.com, an Android based medication tracking and reordering platform (eMar) for long-term care facilities. Prior to starting OnTrackDev, Ramy worked twelve years at "Servier" a French multinational pharmaceutical company on several Software implementations around the world. Before that, he worked at "HSBC Bank" and other financial institutions across Europe and has a Staffing & Recruiting practice that sources professionals for healthcare, software and banking interests.

David Sharpe
XEO

After a 16 year career at Microsoft on a variety of mobile products, Timothy "David" Sharpe, XEO, took his 18 patents and early stage product passion into the consulting world. He worked on the Disney FastPass+ program and moved from Seattle to Orlando to start a full stack freelancing career. Finding his niche as a CTO for startup and early stage companies, he quickly developed a client base too large to code for alone. He has been in Program Management, Development, Testing and Business Development roles and he is excited to put all of that together in a strong development process and change the world one startup at a time.
XeoDev Team
Our local team is dedicated to their craft and always ready for the next project
Take a minute to learn more about our team.
Sunita Ramnarinesingh
Web Developer

Sunita is a graduate of UCF's Coding Bootcamp and her skills include HTML5, CSS3, Javascript, jQuery, AJAX, WordPress, MySQL, NodeJS, AngularJS, Express, MongoDB. She has previous work experience as an Embedded Software Test Engineer and has made a career change to web development. Sunita has a MSc. in Electrical Engineering from the Florida Institute of Technology. She enjoys blogging and kickboxing.